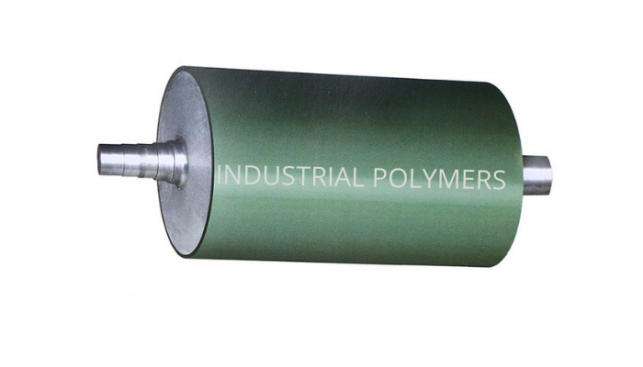 Teflon Coated  Roller for Polyfilm and Textile Industry
We are a manufacturer of Superior quality Teflon Coated Roller, PTFE coated Roller, PFA coated roller and FEP coated roller.
We provide special PTFE Coating on Pre-heating roller for Polyfilms Industries, the coating ensures to raise the film temperature uniformly without putting wrinkles in the film.
The Teflon roller has excellent high-temperature resistance up to 350 to 400 deg C and excellent chemical resistance. This PTFE coated roller is nonstick and have other better properties like wear resistance, corrosion resistance, and low friction.
We do PTFE roller coating for different types of roller including Pressure roller, Fuse roller, Feed roller, and Guide roller. The coating also improves anti-adhesive properties, sliding properties, Adjustable thermal conductivity, and Adjustable electrical/dielectric conductivity.
We Industrial Polymer are India's No.1 Teflon roller manufacturer at the Best Price in India located at Nashik Maharashtra.
Our Teflon roller coating is highly appreciated among clients for trouble-free, long service life, dimensional accuracy, fast delivery period. We regularly improve our techniques to provide better quality Textile PTFE roller to our valuable clients.
We use premium quality raw material, follow the quality standard, pre-production, and post-production quality measures to manufacture premium quality Teflon roller. 
Our similar line of product range also includes Teflon Sleeve Coated Roller For Paper Industries, Teflon coated conveyor rollers, Pfa coating for Pressure roller that provides a long service life of the roller.